Registration Open for Session 2023-2024
We offer high-quality early years education, contact us or visit us today for more information
Play to Learn is an early years setting, for children aged 3-6 years, located in the heart of Bahria Enclave, Islamabad. We consider the uniqueness of every child, and thus value and cherish the partnership with our families. We aim to create an enriching environment for your child, brimming with captivating and enjoyable activities. Their days of Playing to learn will be fun and productive. Considering ourselves to be the first guide in a child's learning journey, we derived the best learning tools readily available to help a child to play and learn together.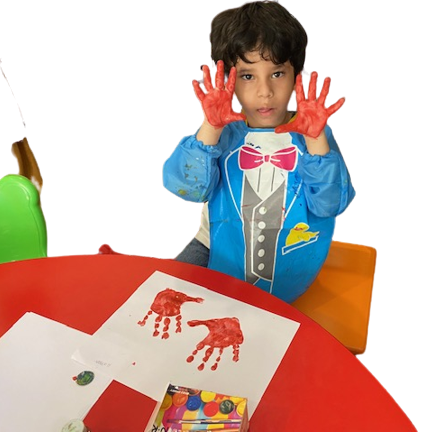 Our Features
BENEFITS FOR YOU
Masha Allah..... I am so happy to see Nael's progress.... I just keep asking him random words and read and write them... It really makes me happy how they are learning about safety, hygiene and other different daily aspects of life. Nael even can fold his laundry now 😄 I have never seen someone teaching these things. These little things makes us so happy and I can see how the kids are always proud of themselves whenever they use these skills at home. Their vocabulary is improving each day, Nahyan learn a new word daily. My kids say they want Ma'am Aisha and Ma'am Tahseen to be their Teachers forever.... Also I appreciate your dedication towards weekly newsletter and the daily updates we get about our kids... It's not an easy task to do. Thank you Ma'am Aisha Ibrahim and Ma'am Tahseen, I am so glad my kids got you guys as their first teachers...
An amazing idea play to learn. My child has learnt so much today about oral hygiene. He is keen on cleaning his teeth and teaching me how to clean his little brother's teeth too. He's marking his brush sessions on his little check list provided by you. It's the ideal way to teach kids about grooming and hygiene, giving them a practical feel and he's not afraid of doctors anymore. Thanks to you. A big thank you to the dentist who was very helpful to teach little kids how to maintain oral hygiene. Kids got a great oral test and diagnosis from the dentist too. Hats off to play to learn for organizing such a successful field trip.
Play to learn has been an incredible learning journey for my child. The play-based learning experience has developed a sense of keen interest in exploring and questioning in my child. It has increased Ammar's sense of curiosity and an analytical understanding of the world around him. For a child who couldn't hold a pencil, he's learned to write words and read three-letter words with ease and comfort using phonics. He does mark-making and writes neatly and with meticulous clarity (Masha Allah). He uses English phrases that his primary school-going cousins don't know; he's learned numbers and now can do simple addition; he can recognize and recall the dots of haruf e tahaji; he's well versed with both English and Urdu nursery rhymes; the life skills lessons he's been practicing like folding clothes and organizing and cleaning up toys is commendable. The creativity of pedagogy used by teachers at play to learn is the key factor in children's learning and raising their inquisitiveness and their overall grooming and personality development. We as a family are forever indebted to play to learn for building such a strong learning base for our child. With our second one in line (Insha Allah) to start at play to learn, we wish the very best of luck. May you always flourish and progress. Ameen
Thank you very much for going above and beyond for my son. My son comes home every day telling us stories about how fun it is to be in your class room, your play based learning approach is amazing. Thank you for instilling this love of learning in my child. Your expertise in teaching has put my mind in ease. I'm very grateful
I can do nothing but thank you that you made a huge impact upon Sameer. This is an underappreciated profession, yet, -- your toilsome effort can be clearly seen when he talks about you whole day. You saw the missing puzzle piece in the picture and that groomed his personality. I am so happy, relaxed and at the same time amazed to observe a prominent change in my son's behavior and a sense of awareness towards things around him is evident in him. In a month, he is now able to think critically about the situations and finding solutions in his daily routine. The fun activities and learning methodology which is being carried out made him a curious and motivated child ,ready to learn new stuff I really admire you what you do. Thank you

Our Team
Qualified Professionals
Our staff care for young children and nurture seeds of intellectual, social and emotional competence in children's minds and hearts. Our trained teachers use a more intellectual approach in a holistic way to cover seven areas of learning along with the compulsory subject of our country.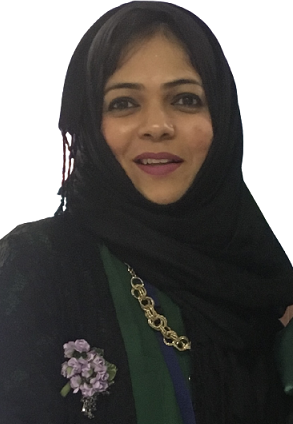 Visit Us
Suite no 1/2/3 2nd floor Sector C Plaza A-8 Earth Avenue Bahria Enclave
Islamabad.
Monday:        09:00AM – 12:00PM
Tuesday:        09:00AM – 12:00PM
Wednesday:  09:00AM – 12:00PM
Thursday:      09:00AM – 12:00PM
Friday:            09:00AM – 12:00PM
Monday – Thursday: 09:00 AM – 02:00 PM
Friday:                         09:00 AM – 12:00 PM